Ancestors of the Tilton Family
Welcome to our web site! Many hours of work have been put into the research and documentation of these ancestors. I hope you will benefit from the information we present here. If you would like to add your family information to the website, feel free to contact us and we will make sure that we add it accordingly. If there are any mistakes, please let us know and we will make the adjustments.
Thank You,
Carl James Tilton Sr.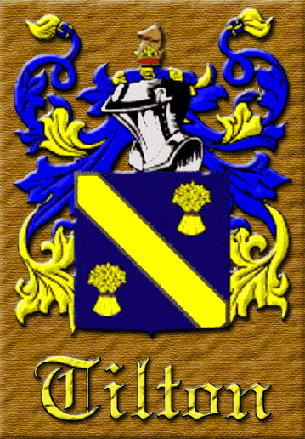 Special Thanks To
We owe a special thank you to all the ancestors and family members who researched the Tilton genealogy.
Thank you to Nancy Tilton for her data entry portion of this website which has countless hours invested.


Information Update Date:
17 July 2015


---
Table of Contents
Pedigree Chart for Daniel /TILTON/
Surname List
Index of Names
Affiliate website "Zeb Tilton"
Affiliate website "Ancestors of John Edward Tilton "
---
Contact Information
Send E-mail to info@tiltonbranches.com
Send mail to:
info@tiltonbranches.com